Meet Karin Brackebusch

Phone: 206-678-7595
Fax: 206 792-3629
E-mail: Karin@DuvallCounseling.com

Training and Degrees


MA in Counseling Psychology, Mars Hill Graduate School
BA in Social Services, Seattle Pacific University
Licensed Foster Parent
Lifespan Integration Training, Level 1&2
Certified Instructor for Post Great Behavior Breakdown

Associations

American Association of Christian Counselors
American Counseling Association
American Psychological Association
NARTH
Lifespan Integration
Association for Play Therapy

Individual Therapy Approach
In our time together, you will have a safe, accepting space to explore what it is that keeps you from stepping into the fullness of life that you were designed to experience. These may be past hurts, unrealized dreams, relationships, anxieties, depression or fears. We will walk through these together, seeking to resolve them so that you will finally be free to move forward. It is my hope that as we work together, you will begin to experience change in your relationships with yourself, others and God, and that you will come to experience the purpose and fulfillment that God designed for you.

Group Therapy Approach
Our therapy groups are designed for the purpose of growing in certain skill areas. The goal of these groups are to impart information, learn how to solve problems, offer support to one another and grow in skills. It is expected that as you apply what you are learning in the group, you will see positive changes in your life and in your relationship with others.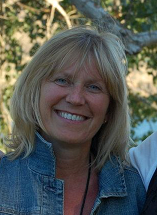 "The sad things that happened long ago will always remain part of who we are just as the glad and gracious things will too, but instead of being a burden of guilt, recrimination, and regret that make us constantly stumble as we go, even the saddest things can become, once we have made peace with them, a source of wisdom and strength for the journey that still lies ahead. (Fredrick Buechner)"